Emergency Eats: Tips for Prepping a Food and Water Supply
Posted on February 5th, 2014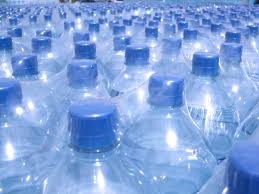 It's not necessary to be an epicurean in an emergency … but you do need to be prepared. People will often remember to have first aid supplies, flashlights, radios, batteries and other items on hand, but they will fail to be prepared in one of the most important areas of survival: nourishment.
FEMA and the American Red Cross recommend stockpiling enough food and water for three days to two weeks. While an emergency is very unlikely to cut off your food supply for that long, it's a case of being better safe than sorry. Here are a few tips for building your stash.
1. Choose the right foods to have on hand. You'll want to have foods that are high in calories, and that require no refrigeration, cooking or additional water. Canned meats, soups and vegetables, dry mixes, peanut butter, jelly, crackers, dried fruit and other dehydrated foods are great examples. Don't just store one type of food—although familiar foods might help raise morale in an emergency situation, you'll want a little variety. And avoid overly salty or spicy foods as they will increase your water intake, depleting your water supply. Consider buying Emergency Calorie Food Bar:
2. Don't forget the vitamins. Vitamins become increasingly important during an emergency situation where your diet might change. Also, remember other specific needs like formula, for example, if you have infants around. And consider keeping hard candy on hand to help control blood sugar levels, especially of the elderly or diabetic. And, in extreme cases, this hard candy can help stave off hunger when supplies get low.
3. Refresh the stockpile. Check expiration dates on your items as you store them, and use a first-in, first-out system when consuming the items. Every few months, check the supply to see if you need to cycle out some of the goods and replace them with newer, fresher ones. The easiest way which don't require to refresh water every few month is having an Emergency Water Pouch for Disaster or Survival:
4. Prep for your pets as well. Make sure you have a nice supply of canned or dry pet food available for Fido or Fluffy or any other types of pets. This supply needs to be rotated out every few months just like people food.
5. Store your items smartly. Store all food in a dry, cool spot. You can repackage large quantities of rice and other dry goods in food saver bags or special Mylar bags for a longer shelf life. There are even oxygen absorbers available for purchase to put in your food storage to extend the shelf life. Another easy container for dry food storage, like rice or beans, for example, is recycled two-liter bottles. They are great for keeping air and moisture out.
6. Don't forget additional supplies. Canned goods are great … but not if you can't open them. Make sure to keep a manual can opener in your stash, along with utensils (disposable ones are best so you don't waste water cleaning them), aluminum foil, paper towels, and a gas or charcoal grill or camp stove.
7. Buy the LifeStraw Personal Water Filter. This is personal filter, which filters up to 1000 liters of contaminated water without iodine, chlorine, or other chemicals, does not require batteries and has no moving parts. It removes minimum 99.9999% of waterborne bacteria, 99.9% of waterborne protozoan parasites, and filters to 0.2 microns; surpasses EPA filter standards:s
8. Make water a priority. Last, but not least, don't forget to reserve some water in case of an emergency. It is recommended that you set aside one gallon of water per day for each person and each pet. When storing water, gallon jugs from the store work just fine. If you prepare your own water storage, be sure to use food-grade storage containers; and do not reuse jugs that have had juice or milk in them as they are primed for bacterial growth even after a household cleaning because of the ingredients left behind. You also can get a large water bladder to fill in your bathtub. Do so immediately when the emergency occurs before the water supply becomes contaminated. And if you fear your water source might have become contaminated, be sure to treat your water by boiling it before drinking. Finally, note that FEMA recommends that you never ration water when supplies are low. Drink what you need today and look for more tomorrow. Stay cool and inactive as to not increase your body's need for hydration.
Advice on prepping the proper food and water stores abound, and there are plenty more ideas to help you formulate a plan. There are a wealth of Pinterest boards on food prepping, and there are several TV shows and websites that can help you out. In the meantime, check out some of the websites listed below to order MREs (meals ready-to-eat). You'd be surprised at some of the variety that's out there! Bon Appétit!