Drowning - The Silent Summer Killer
Posted on June 27th, 2013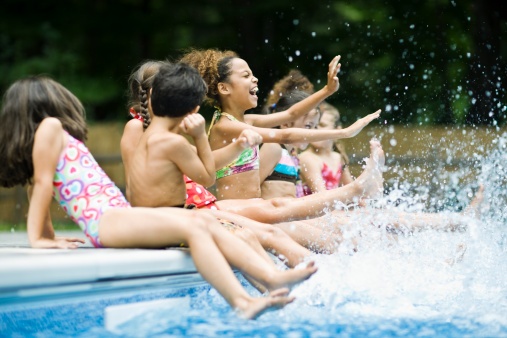 Referring to drowning as "the silent summer killer" might sound a bit dramatic, but swim safety is no laughing matter. Being safe around water is a task to be taken very seriously—no matter your age, no matter your environment and no matter your swimming skills.
With a full week of temps in the upper 90s, summer is in full-on, hot-blazin' glory here in Shelby County. And with the July 4th weekend just days away, many will be heading to local lakes and private and public pools to cool off. With beach towels, noodles and sunscreen in tow, families can spend all day by the water; but it's important that everyone stay attentive and watchful over family, friends and fellow swimmers.
According to the Centers for Disease Control and Prevention, drowning comes second only to car accidents as the leading cause of accidental death in children ages 1-14. Of course, the risk for drowning is exponentially heightened in the summer months when we're all hanging out around the water. But do you think you would recognize the signs of drowning? Would you be able to tell if a swimmer was in distress?
A recent story on NBC's TODAY Show (click here to read the story) brought attention to the quickness and quietness of drowning. Oftentimes, the drowning victim is using all of his or her strength to gasp for air, so there is rarely an actual call for help. NBC News' Linda Carroll writes that warning signs include glassy or closed eyes, the head tilting back as the person tries to float, and possibly the mouth of the victim at or near the water level.
Think about a time when you thought a friend or family member might have been choking. If they were coughing, they were ok, right? And if there was silence, that's when you knew there was a serious problem. Drowning is the same way. If a person can't answer you to tell you whether or not he or she is ok, chances are the person is in trouble. Similarly, if you think a person is going to be waving and splashing around to get your attention, think again. Usually, people drowning use their arms to stay afloat, frantically working underwater trying to push themselves to the surface. Waving for help often isn't an option. Remember, it's a silent killer, so keep a watchful eye out for others, particularly children. That means parents: set down the cellphones and books and look at your children.
All of this being said, water-play still can be a relaxing, fun and integral part of our summer. And while it's no guarantee for safety, taking swimming lessons is definitely the best way to combat the possibility of drowning.
Check out these great community organizations and their swimming offerings for summer.